2019 Meeting House Events
Sunday, May 5th, 5:00 p.m. – Summertime Jazz Band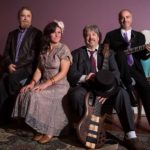 Bringing together elements from vocalist giants of the 30s and 40s, classic jazz, and reconstructed popular songs, the Summertime Jazz Band does it all.  Vocalist and composer Emilie Faucher offers polished lyrical stylings that pay homage to Judy Garland, Keely Smith, and Amy Winehouse. Rob Compagna, guitar teacher and owner of two Massachusetts-area guitar schools brings the heat of rock straight into to the Summertime world of jazz guitar. Joe Compagna, composer and music teacher plays the 6 string bass; and Peter Elwyn, composer and drummer extraordinaire provides the back-beat that pins it all down. Suggested Donation: $15.00
Thursday, May 16th, 6:30 p.m. – Preservation and Accessibility in Partnership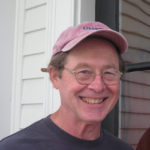 Robert Adam, Preservation Consultant, will illustrate how the Meeting House has evolved from its 1773 roots to its recent adaptation to ADA compliant building codes while preserving its historic features. This program is part of Freedom's Way Hidden Treasurers – A region-wide celebration of the natural, cultural and historic "treasures" located within the Freedom's Way National Heritage Area
Saturday, May 18th, 7:00 p.m. – Meeting House Folk Alley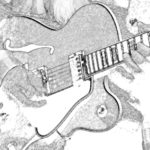 An evening of folk songs, stories and poetry presented by local musicians and story tellers.
Saturday, June 22nd, 7:00 p.m. – Broadway at the Meeting House –  Songs That Made It & Some That Didn't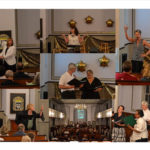 Why sit at home, alone in your room? Come here the music play! Join for an evening of music with Victoria Landry, Holly Haase, Andy Sullivan, Emilie Faucher, Bonnie Marchesani,  Bernard Crane, Marianne Cooper, The ASRMS Chorus and Arts Nashoba all accompanied by Emily Murphy we share our favorite Broadway (and Off -Broadway) songs. Suggested Donation: $15.00
Sunday, September 15th, 4:00 p.m. – Seven Times Salt – Pilgrims' Progress: Music of the Plimoth Colony Settlers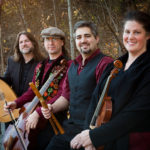 The Plimoth colonists, or "Pilgrims" as they were later called, were a diverse and sometimes fractious group of Separatists and Anglicans, religious zealots and irreverent opportunists, many of whom had lived in the Netherlands prior to their emigration. They brought with them a repertoire of music as diverse as their reasons for coming to the New World, and the Plimoth Colony heard not just solemn English psalms, but also catches, ballads, dance tunes, instrumental divisions, and occasionally the rarefied music of the English court. This program features music of Morley and Ravenscroft, plus selections from the Dutch 't Uitnement Kabinet, the Bay Psalm Book, and John Playford's English Dancing Master. Fictional "diary entries" will be interspersed, read aloud in Original Pronunciation. Admission: $15.00
Saturday, September 28th, Ales & Trails Brew Fest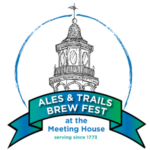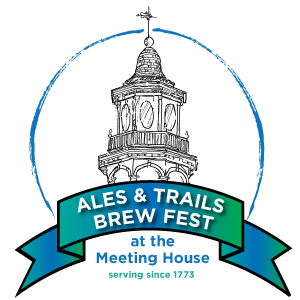 Meeting House fundraiser
Saturday, October 19th, 7:00 p.m. & Sunday, October 20th, 3:00 p.m. – As it is in Heaven by Arlene Hutton directed by Emilie Faucher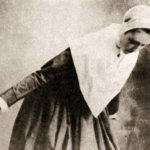 "I passed the meeting house without saying a prayer" is one of the public confessions of the mid-19th-century Shaker women in Arlene Hutton's play "As It Is in Heaven." This modest, one-act play is a gentle portrait of a culture very different from ours.  Set in 1838, it explores issues of faith through the eyes of nine women in the Shaker village of Pleasant Hill, Kentucky and how their community is turned upside down when a newcomer claims to see visions of angels. Suggested Donation: $15.00
Saturday, October 26th – Halloween Party and Ghost Walk on the Common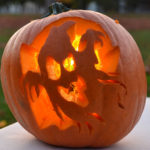 Our annual Halloween Event with a Ghost Walk on the Common, Entertainment in the Shirley Meeting House, A Spooky Room and a Halloween Dance Party  at the Center Town Hall, Admission: $5.00 children under 5 free.
Sunday, December 8th – Candlelight Vespers – The Gift of Giving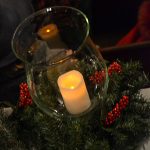 Join us in the Shirley Meeting House for our annual Candlelight Vespers program
Saturday, December 14th – A Christmas Carol – Mark Jefferies 
Meeting House programs are sponsored in part by a grant from the Shirley Cultural Council, a local agency which is supported by the Massachusetts Cultural Council, a state agency.