2017 Meeting House Events
Saturday, September 16th, 3:00 – 6:00 p.m. – Craft Beer and Wine Tasting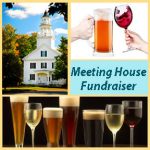 Come join us for a relaxing afternoon with friends & neighbors, while contributing to the preservation of the Shirley Meeting House! 
The craft beer tasting tent on the Center Town Common will feature local New England brews: Moon Hill (Gardner, MA), Wachusett (Westminster, MA), and Two Roads (Stratford, CT). A wine tent will feature red and white selections. Also included in the ticket price: hors d'oeuvres provided by the Bull Run Restaurant and live music. Tickets can be purchased for $35 through the Bull Run website, or by calling the restaurant at (978) 425-4311. All proceeds to support the Shirley Meeting House accessibility project.
Sunday, September 17th, 6:00 p.m. – Creating Peace
CREATING PEACE – IN OURSELVES -I N OUR TOWN – IN OUR WORLD
6:00 pm Rally – Shirley Center Common
7:00 pm Program of Music and Words in the Shirley Meeting House
Saturday, October 21st, 7:30 p.m. – A Celtic Evening with The Kelly Girls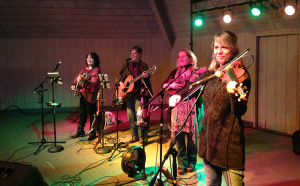 The Shirley Meeting House welcomes The Kelly Girls  – a lively and talented four piece all female band. Enjoy rousing renditions of songs and tunes rooted in Irish, Scottish, American and Canadian musical traditions. The Kelly Girls play fiddle, banjo, bodhran, tin-whistle, flute, ukulele, accordion, bouzouki, guitar and mandolin. They have been performing in New England, Canada and Ireland for many years for all kinds of parties, weddings, festivals, and special occasions. Come on into the Meeting House, kick up your heels, dance, clap and sing-along with The Kelly Girls!  A reception will follow the concert. Suggested donation: $15.00
Sunday, December 3rd, 6:15 p.m. – Candlelight Vespers – Bringing Christmas Home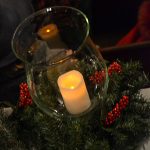 Candlelight Vespers has become a tradition for many of those who attend and perform. This year we will offer a program that highlights the varied family traditions of our community during the holiday season. Please join us in the peace of the Meeting House for the 14th Annual Candlelight Vespers.