Ales and Trails Brew Fest at the Meeting House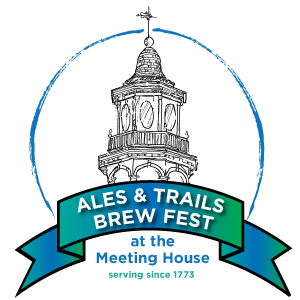 A Fundraising Event to support the Shirley Meeting House Handicapped Accessibility Project
Saturday, September 22, 2018
2:00-6:00 pm
$15 per person
Bring your friends and neighbors to the Common in front of the Meeting House to enjoy an afternoon of fine craft beers, good food, and great music by The Glue Factory. This is a a 21+ event. Admission: $15.00.
Tickets include a souvenir tasting glass and a choice of three complimentary tastings from Wachusett Brewing Company, Moon Hill Brewing or As Built Brewery.  To round out the menu, wine provided by Shirley's own Phoenix Bar and Grill and food truck fare including Italian selections from CAPO "The Sauce Boss" and Mexican treats from Zapata will be available for purchase along with additional beer tastings.
Tickets may be purchased in advance by emailing  Ron Banay at Ron.banay@gmail.com.
Tickets may also be purchased on line by clicking the Buy Now button (located below). Please note, the on-line cost is $16.00 which includes a $1.00 convenience fee. You will be offered the option of buying tickets through Paypal or directly with your credit or debit card.  Please specify the quantity of tickets at the Purchase page.
A registration list of all of all purchases will be at the event check-in table or you can print your receipt to use as a ticket.