2019 Meeting House Events
Sunday, September 15th, 4:00 p.m. – Seven Times Salt – Pilgrims' Progress: Music of the Plimoth Colony Settlers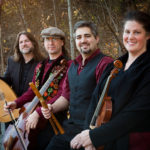 The Plimoth colonists, or "Pilgrims" as they were later called, were a diverse and sometimes fractious group of Separatists and Anglicans, religious zealots and irreverent opportunists, many of whom had lived in the Netherlands prior to their emigration. They brought with them a repertoire of music as diverse as their reasons for coming to the New World, and the Plimoth Colony heard not just solemn English psalms, but also catches, ballads, dance tunes, instrumental divisions, and occasionally the rarefied music of the English court. This program features music of Morley and Ravenscroft, plus selections from the Dutch 't Uitnement Kabinet, the Bay Psalm Book, and John Playford's English Dancing Master. Fictional "diary entries" will be interspersed, read aloud in Original Pronunciation. Admission: $15.00
Saturday, September 28th, 2 – 6 pm Ales & Trails Brew Fest – Meeting House Fundraiser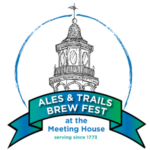 Bring your friends and neighbors to the Common in front of the Meeting House to enjoy an afternoon of fine craft beers, good food, and great music by The Glue Factory. This is a a 21+ event. Admission: $15.00.
Tickets include a souvenir tasting glass and a choice of three complimentary tastings from Wachusett Brewing Company, Moon Hill Brewing, As Built Brewery,  Down East Cider,  Ground Effect Brewing or Bull Split Brewing Company. To round out the menu, wine provided by Shirley's own Phoenix Bar and Grill and food truck fare including Italian selections from CAPO "The Sauce Boss" and Mexican treats from Zapata will be available for purchase along with desserts served by Bisousweet Confections.
Tickets may be purchased on line at http://www.running4free.com/RaceDetails.aspx?raceid=382
Saturday, October 26th – Halloween Party and Ghost Walk on the Common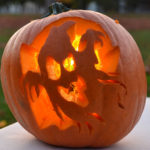 Our annual Halloween Event with a Ghost Walk on the Common, Entertainment in the Shirley Meeting House, A Spooky Room and a Halloween Dance Party  at the Center Town Hall, Admission: $5.00 children under 5 free.
Sunday, December 8th – Candlelight Vespers – The Gift of Giving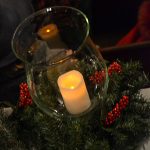 Join us in the Shirley Meeting House for our annual Candlelight Vespers program
Saturday, December 14th – A Christmas Carol – Mark Jefferies 
Meeting House programs are sponsored in part by a grant from the Shirley Cultural Council, a local agency which is supported by the Massachusetts Cultural Council, a state agency.