"Almost Live" from the Shirley Meeting House – A Virtual Concert Series
As we all know most planned programs and concerts for 2020 have been either canceled or postponed due to COVID-19. We at the Shirley Meeting House have found the quiet deafening and decided we needed to try something. Knowing we cannot have live performances we came up with a plan to give artists the opportunity to share their songs and stories with our community and beyond. Thank you Shirley Media for helping to make these programs possible! As the concerts become available on Shirley Media we will put the links below. To view the performance just click the name of the performer. Enjoy!
Nancy Beaudette, Singer/Songwriter/Creative Coach – Click here to visit Nancy's website
Lucy Arrigo, Actor/Musician
Glenn Doughty, Singer/Songwriter
Summertime Jazz Band, 10/28/2020
Emily Murphy – 11/8/2020
Release Dates Pending
Lois Toeppner
Jodie Rachman, Ukulele J
Kevin Keady
Andy Sullivan
Marie Donatelli
Bernard Crane
Holly Haase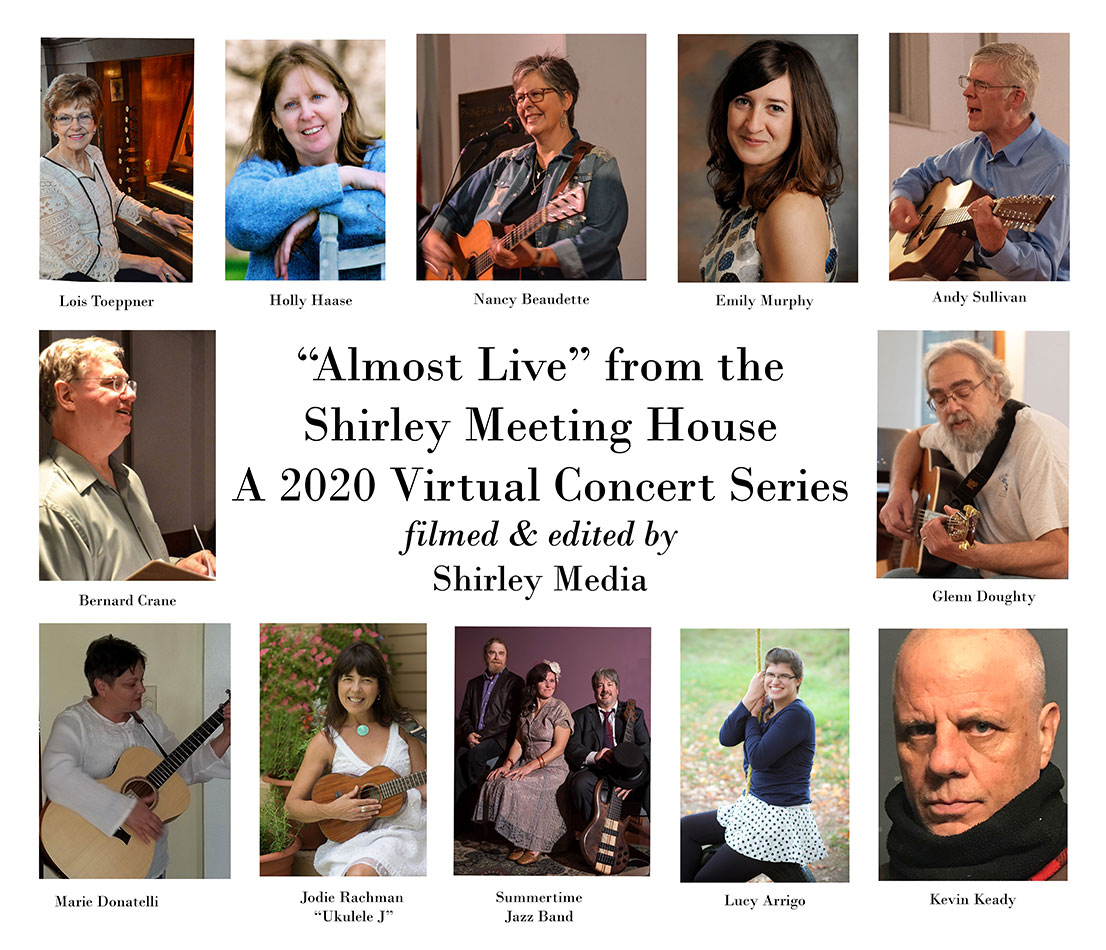 Meeting House programs are sponsored in part by a grant from the Shirley Cultural Council, a local agency which is supported by the Massachusetts Cultural Council, a state agency.