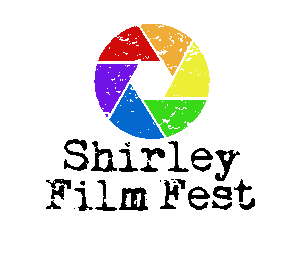 November 4th, 2023
FESTIVAL SCHEDULE
10:00 -12:00  Children's Workshop: Stop Motion Animation
Feature Film
12:00 "Little Heroes" – Douglas B. Maddox (Writer, Producer), Brittany Goodwin (Writer, Director) (G)
2:00 – 3:45 Short Films (PG)
"Out With It" – Jaci Kjernander and Mallary Silva (Writers), Jaci Kjernander (Director)
"Shared Out"  – Jonah Creaney
"Anxietatem" – Ryan David Rogers
"Marula" – Nancy Beaudette (Writer/Director)
"Three A.M." – Barbara Blumenthal-Ehrlich (Writer), Karin Trachtenberg (Director), Julia Trueblood (Producer)
"Ghosting" – Nick Saporito (Writer/Director)
"One Last Call" – Matthew Taylor (Writer), Samuel Haun (Director) Ian Hunt, John Hunt & Ana Vega (Executive Producers)
"Flawless" – Brodie Curtis (Writer), Calvin Kertzman (Director)
"Guidance" – Julia Tutko-Balena (Writer/Director)
"In Crypto" – Amy Quick Parrish (Writer/Director)
"Super Inspired" – Anthony J. Gibson & Kevin D'Ambrosio (Writers), Anthony J. Gibson (Director)
"Scotch" – Alyson Muzila (Writer), Evan Schneider (Director)
FEATURE SILENT FILM
4:15 – 5:25 "The Circus" – by Charlie Chaplin – Featuring Tag Vennard on piano LIVE (G)
FEATURE DOCUMENTARY
6:00 "Marion Stoddart – Work of 1000" – Directors Susan Edwards, Dorie Clark (G)
Q & A to follow with Marion Stoddart, Susan Edwards and Sherry Anders
SHORT FILM
7:30 "Between Floors" – Jaci Kjernander (Writer), Jonathon Millman (Director) (PG)
With in-person special guest actor: Kim Niemi
FEATURE DOCUMENTARY (PG)
8:00 – 9:30 "Exposure" – Director Holly Morris
FREE ADMISSION
(Children must be accompanied by a parent at all times)
Light refreshments and snacks available for purchase
CASH ONLY
The pews get hard, so feel free to bring a cush for your tush
FEATURE SHOWS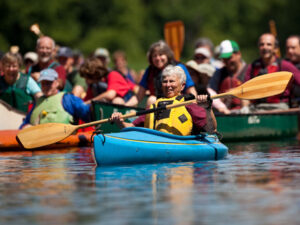 MARION STODDART: THE WORK OF 1000
In the 1960s, the Nashua River in New Hampshire and central Massachusetts was one of the 10 most polluted in the country, clogged with multicolored, toxic sludge from nearby paper mills.
Housewife, Marion Stoddart, mobilized her community to clean up the River. Her efforts helped create the Massachusetts Clean Rivers Act, which later expanded to the
US Clean Water Act! She won a United Nations award, was profiled in National Geographic, and had a widely-read children's book written about her. Her secret? An ordinary person can do extraordinary things when they refuse to give up.
"Work of 1000 is more than just a documentary detailing the success of environmental activism in changing things for the greater good; It is the story behind the success – that a person, a housewife in the 1960s – can do the work of a thousand and make a difference in the world. It's a powerful message; one we can all learn from."
— Daniel Edmonds, Vox Magazine
---
EXPOSURE

As the arctic polar ice cap melts, reaching the north pole has become increasingly dangerous. Yet an expedition of ordinary women from the Arab world and the west strap on skis and haul heaving sledges toward true north, against all odds and polar advice.
Award-winning filmmaker, Holly Morris, captures it all, from frostbite and polar bear threats, to sexism and self-doubt in this intimate story of resilience, survival and global citizenry — on what may be the last-ever expedition to the top of the world.
"Exposure's epic, urgent, timely beautiful and immersive storytelling left our audiences inspired. Morris, in person, connected our audiences to the story even further. We loved this film, and it was a privilege to program it." – Museum of Science, Boston | James Monroe, Sr. Producer


"A beautiful documentary extolling the human spirit to conquer the unconquerable…. a story of suspense and thrills…. a visually stunning adventure to one of the most extreme locales in the world."
– Film Threat
---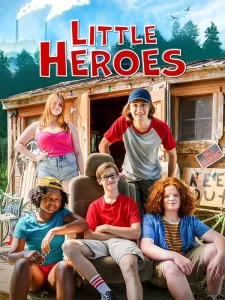 LITTLE HEROES
Four young friends discover that the local factory is dumping harmful chemicals into their favorite swimming spot. As people start falling ill, it's up to them to stop the pollution and save the town before it's too late.
Little Heroes is a brand new film straight from your 80's childhood…
The friendship dynamics of The Goonies…
The look and feel of Stand By Me…
The summer nostalgia of The Sandlot…
The puppy love romance of Little Rascals…
The coming-of-age magic of The Wonder Years…
The "kids turned heroes" tale of Clubhouse Detectives…
If you remember falling in love with these films as a kid,
you and the whole family will adore Little Heroes!
---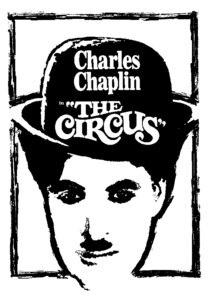 Charlie Chaplin – THE CIRCUS
The Tramp wanders into a circus carnival, and finds himself embroiled with a pickpocket and the police, in a funhouse and a hall of mirrors. Evading his pursuers, he rushes into the circus ring, and wrecks the performance of an illusionist – to the delight of the audience!
This fabulous silent movie will be accompanied by TAG VENNARD on piano!
---
---
---
ABOUT US
Shirley Film Fest plays a multifaceted role in enriching local culture, supporting emerging talent, bringing people together, and promoting artistic expression, all while contributing to the economic and social vitality of the community.
We welcome independent professional and amateur filmmakers to showcase their work at historic Shirley Meeting House, a gathering place that opened its doors to the people in Shirley in 1773 and continues to be a venue of artistic expression and collaboration.
We invite residents to engage with and appreciate a diverse range of films from various genres, cultures and perspectives.
The Shirley Film Fest Team welcome submissions from local, regional and global filmmakers, and encourages content and perspectives of all ages.
The Shirley Meeting House programs – including Shirley Film Fest –  are sponsored in part by a grant from the Shirley Cultural Council, a local agency which is supported by the Massachusetts Cultural Council, a state agency.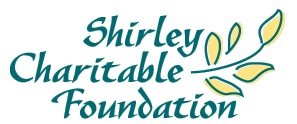 We are excited to welcome anyone and everyone to submit their creative work to our film festival.
For specific age range categories and inspiration for content, click here.
Submission deadline: October 20, 2023

Please submit ASAP
Click here to submit your short or feature film for consideration
Submission Criteria
Film Length: We are accepting submissions of all lengths.
Originality: Only submit films for which you have the rights and permissions, including music and any copyrighted materials.
Content Guidelines: No sexually explicit content. No propaganda. We are looking for enriching and compelling content on any other subject matter.
Format: Films must be submitted digitally and made available for download or DVD.
Submission Materials: Provide all required submission materials, which may include a synopsis, filmmaker's biography, and high-resolution promotional stills.
Subtitles: If your film is in a language other than English, ensure that it has English subtitles or captions.
---
For more information reach out to Nancy Beaudette at shirleyfilmfest@gmail.com