2023 is a celebration of the 250th Anniversary of the Shirley Meeting House. As part of our celebration all 2023 events are free of charge but donations are welcome and appreciated.
NH AGO Annual Fall Crawl
Saturday, September 23rd, 1:00 pm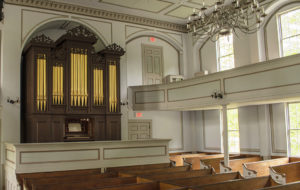 The New Hampshire Guild of Organists will feature the Shirley Meeting House Steven's Tracker Organ as part of their annual Fall Crawl. The public is invited to come and listen to a few pieces that demonstrate the organ and join in singing Oliver Holden's "Coronation Hymn."
Portrait of a Song – Music & Visual Arts
Saturday, October 14th, 7:00 pm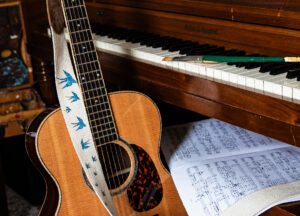 The Shirley Meeting House Events Committee, Gallery Sitka of Shirley, local musicians, artists and photographers are joining together to present a program that combines both the visual and performing arts. Each musical selection has been given to an artist or photographer to create an image of the piece. During the performance the images will be projected on the wall behind the performers and the actual works will be on display in the Meeting House.  The musicians have chosen a variety of musical styles which will include, songs from stage and cinema, bluegrass, jazz, folk, classical and more. Come see and hear the music!
Shirley Film Festival
Saturday, November 4th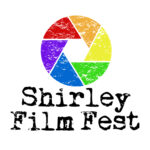 An exciting new event is happening this fall at the Meeting House, and we will be looking for the whole community to participate! Click here to download information and application.
Organ Concert – Abraham Ross
Saturday, November 11th, 3:30 pm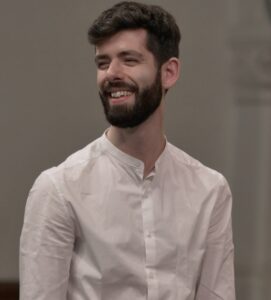 Abraham Ross enjoys an active career as a concert organist, harpsichordist, and director, presenting imaginative programmes informed by the most recent research into performance practice, technology, and musicological context. His accolades include appearances in international competitions, research grants from Quebec's Fonds de Recherche en Societé et Culture and McGill University, and performances with Resonance Collective (Los Angeles), the Orchestre Symphonique de Montréal, and Apollo's Fire Baroque Orchestra. He values collaboration with other artists regardless of discipline and has appeared with various groups across North America, in Argentina, and in Europe.
Drawing on both findings in primary sources and the most recent performance science, Abraham's repertory ranges from the earliest written sources to music by living composers. His recital programming reflects his commitment to diversifying the canon of western repertory and regularly features works of neglected and underrepresented composers. Collaborations with living composers enable Abraham to give several national or world-premieres each year. He has also given the modern-day premieres of numerous unfinished, reconstructed, and recently discovered works.
Abraham's formative musical studies took place in his hometown of Bangor, Maine on an 1860 organ by American organbuilders E. & G. G. Hook, an experience that inspired him to take up the organ as a career. He now serves on the board of St. John's Organ Society, an organization dedicated to the preservation of that instrument. Visit Abraham's website at https://www.abrahamross.com/
Candlelight Vespers – Christmas Reflections
Sunday, December 3rd, 6:30 pm
Join us in the warmth of The Shirley Meeting House for our 20th Annual Candlelight Vespers Program. Our music, stories and poems will give you a moment to pause and reflect on the meaning of season and the peace it offers to all of us.
The Shirley Meeting House continues to be committed to the health and safety of our audience and artists. Therefore, we will be following all guidelines put forth by the health department and the CDC. At this time we recommend the wearing of masks for events inside the Meeting House. This may change from program to program so please check back. Thank you for your cooperation!